Customer Reviews
Customer Reviews
Write a Review
Ask a Question
01/23/2022
Jl

Canada
Best vegan protein
It's hard to find great tasting vegan, gf protein drinks. Rumble has knocked it out of the park. They are so delicious they are hard to find in stock anymore!
01/24/2022
Rumble Supershake
Hi Jenna, Thanks so much for your rave review! We really appreciate all the feedback we can get on our new Plant-Based Flavours. Agreed, vegan protein drinks can be hit or miss, but a Plant-Based Latte is one of my favorite ways to start the day. Thanks again! Lauren @ Team Rumble
11/24/2021
Anonymous

Canada
You can taste the difference!
They've done it again! Flavourful without excessive sugar. You don't find that in a vegan/gluten free protein shake very often. We can't get enough of these in our house!
09/30/2021
Anonymous

Canada
LOVE CACAO PLANT BASED RUMBLE
Awesome taste and love the goodness and wholesomeness of your products
09/30/2021
Rumble Supershake
Thanks for the great review!! We really appreciate it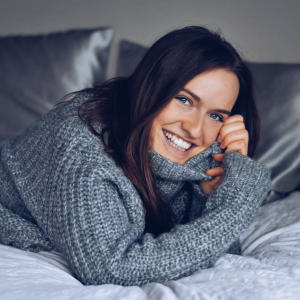 N
09/10/2021
Nikayla

Canada
My go to mid morning pick me up
I love this brand and especially the plant based Cocoa shake, these shakes are a game changer when it comes to keeping me energized throughout the day. I'd reach for a rumble instead of another cup of coffee or an energy drink any day!
09/14/2021
Rumble Supershake
Hi Nikayla, thanks so much for the great review! I'm so glad to hear you are enjoying our new Plant Based Cocoa Rumble :)
07/29/2021
Corinne K.

Canada
Love the plant based Rumble
I am in love with the new plant based cocao Rumble drinks. They have been a game changer for my overall health. I drink 2-4 per day and rely on them for nutrients until I get a final diagnosis of my health problems and I am so thankful to have found something so wonderfully delicious and nutritious.
08/05/2021
Rumble Supershake
Hi Corinne, Thank you so much for the stellar review. I'm so happy to hear your finding success with Rumble. I personally know how difficult and disheartening it can be dealing with health problems with no diagnosis, but don't give up and always try to advocate for yourself because it will 100% pay off in the end :)
06/22/2021
PEARL

Canada
finally a great tasting shake
ive been trying to find a ready to drink vegan shake for ages..finally found one! and it actually tastes awesome. i had the dutch cocoa one once to test it out and i think i actually prefer the vegan cacao one!
06/22/2021
Rumble Supershake
Hey Pearl! Thanks so much for the awesome feedback on Plant-based Cacao:)
06/17/2021
Stephanos K.

Canada
Happy customer
It was easy to order and all my questions were and answered.
06/23/2021
Rumble Supershake
Hi Steve, so happy to hear that you have enjoyed your time with Rumble! :)
06/12/2021
Anonymous

Canada
This cacao tastes almost exactly like the dutch cacao
This cacao taste almost as great as the dutch cacao.
06/02/2021
Anonymous

Canada
Tastes Great
My wife and I both love the vegan options - tastes great and easy to drink. We both look forward to it every day post-workout.
06/01/2021
Alex

Canada
So rich and flavourful!
This new flavour has slowly become my favorite! It's so smooth and rich in flavour but not too sweet. All the goodies in one bottle, hard to believe a healthy drink can taste this good (only 8g of sugar!!) And it's vegan :o I can finally share a Rumble with my vegan friends. It is the ideal choice for post workout refueling, or for the on-the-run-i-forgot-to-eat-breakfast-(again) busy folks. Give this vegan Rumble a try whether you're a vegan or not :)
Ingredients: Purified Water, Pea Protein, Coconut Cream, Organic Cane Sugar, Fair Trade Organic Cacao, Avocado Oil, Organic Flaxseed Oil, Natural Flavor, Inulin, Hemp Protein, Calcium Citrate, Sunflower Lecithin, Algal DHA Oil, Sodium Bicarbonate, Sea Salt, Gellan Gum, Monk Fruit Juice Concentrate, Organic Broccoli, Organic Kale, Organic Beet, Organic Stevia, Vitamin D2 (ergocalciferol), Vitamin B12 (methylcobalamin), Mixed Tocopherols