The Rumble Life: How to Heal Through Hardship
Rumble founder Paul shares observations and insights on health, wellness and living life to the fullest in his blog - The Rumble Life. His wife Sandra is recovering from a major surgery to remove a recurrence of liposarcoma she had 6 years ago and Paul has been supporting Sandra in optimizing her recovery. This is his latest dispatch.  
---
18 days in the hospital.
4 organs removed or partially removed.
1 collapsed lung.

0 minutes of reading (from an avid reader!).
0 minutes of social media.
0 minutes of Netflix/TV/Movies or shows.
Sometimes, numbers say a lot, and I feel like this is one of them. 
When someone asked what Sandra was going to do to pass the time in hospital, it reminded me that most people don't know first-hand just how hard it is to recover from major surgery. 
I do. 
Seemingly endless nights, shifting to find a few moments of sleep. The daily schedule of early morning blood draw for lab work, trips to and from x-ray department on the stretcher for x-rays, nurses taking vitals every few hours and just getting through the day means no time or energy for things most of us take for granted. In short, she was too busy just trying to just survive to do anything but rest and occasional short walks.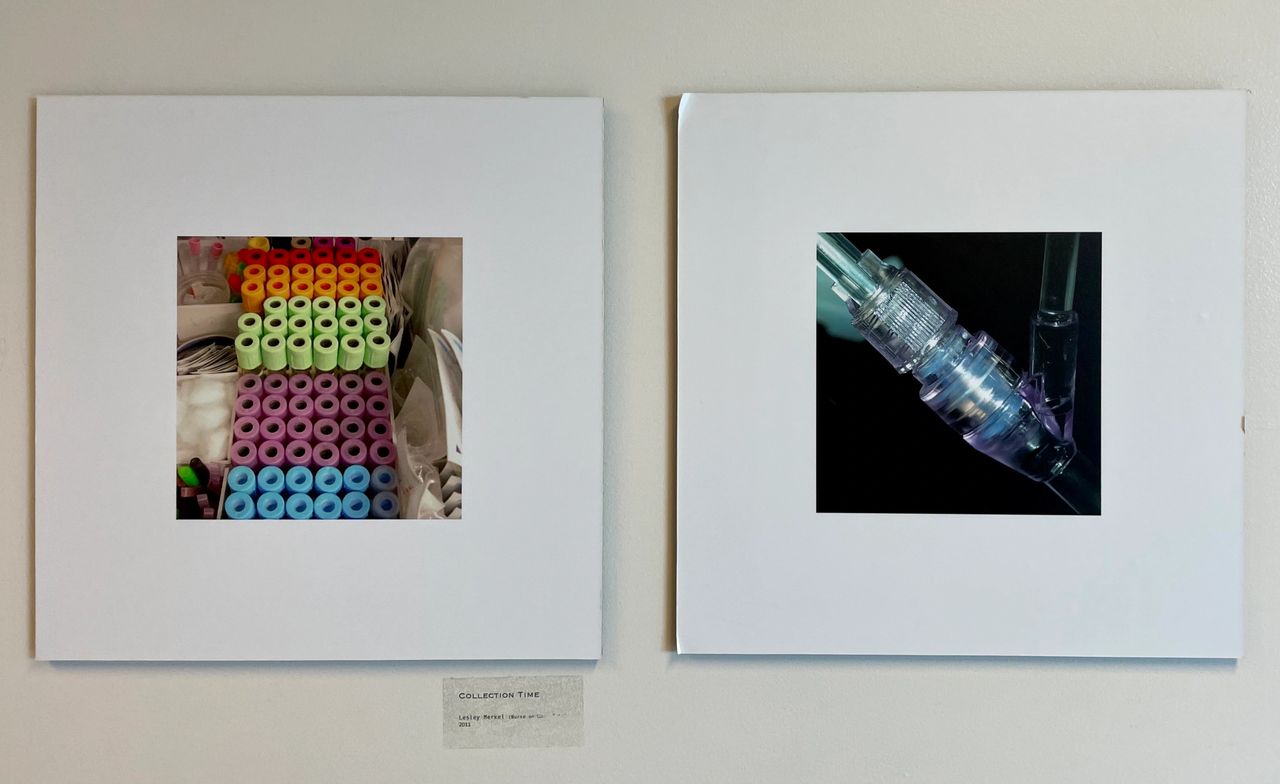 The day before her surgery, Sandra went for a 5K run. Today, a 5-minute walk left her exhausted. But after an incredibly arduous 18-day hospital stay, the fact that she is finally home to begin the next phase of healing means we couldn't be more grateful!
Yesterday, as we slowly ambled around the block in the early evening sun, Sandra kept repeating, "Oh wow.... oh wow!" as she delighted in the warm, fresh air, and the feeling of the late summer sun lighting up her face. 
It was a slow walk, but the simple pleasure of walking outside, the rich colours after the monotony of hospital greys… then dinner fresh from the stovetop, and of simply enjoying the quiet of our home after so long in the hospital had a profound impact. It was like taking in someone who'd been in prison and was finally free! 
As she sat eating fresh figs from our backyard (and some Gouda cheese, of course), it made me grin and reflect once again on just how much we take for granted.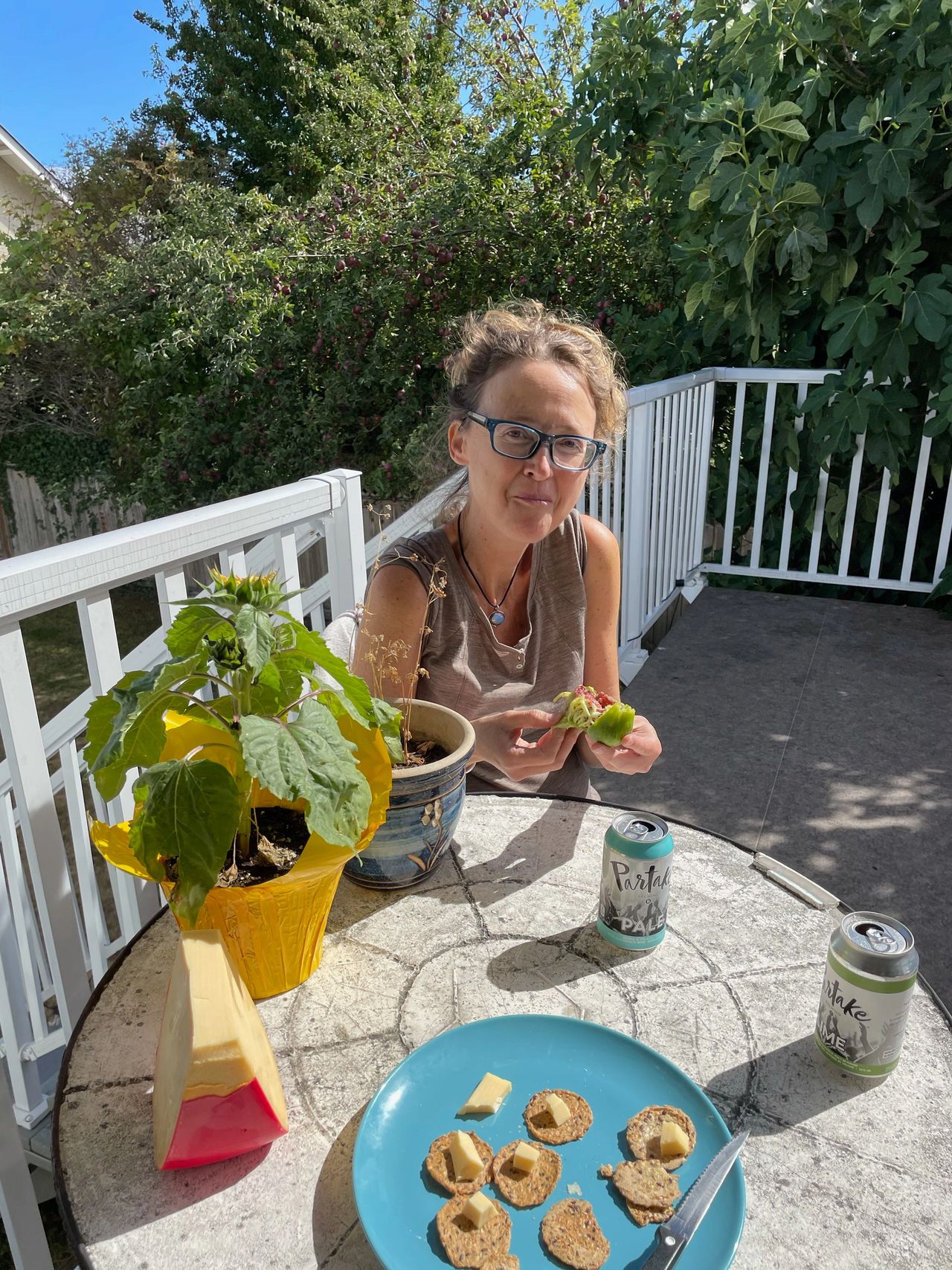 We got home from the walk, and I was reminded of all the days I have spent in the hospital over the years. I wasn't always in tune, and too many times I pushed myself to do what I *thought* I should be able to do rather than what my body and circumstances were dictating. 
Sandra is also known to push herself, but I was impressed with how she handled the hardships that came up during her hospital stay. I asked her what she kept in mind to optimize her healing in the face of some massive challenges that came up. Her suggestions below resonated, as I realized these last 3 weeks I've let some of this slip:

1. Rest
We all need it – and it's important to tune in and let your body tell you want it needs. Sandra napped 4 times today, and I joined her for one to honour my need for rest as well. Felt great, and I was much clearer and more energized for the rest of the day – important as a caregiver. 
2. Nutrition 
Healing happens faster when we give our bodies all the necessary nutrients (and no nasty stuff). That's how we always try to eat, but for this time that has meant daily yummy meals brought to the hospital with a focus on organic veggies and seasonal fruits (hello blackberries!), a Rumble a day and prebiotics like kimchi and sauerkraut to help rebuild her intestinal flora. 
3. Movement
Every day in the hospital, Sandra made a goal of moving as much as possible. Early on that meant just sitting at the edge of the bed and doing shoulder rolls, but most days it meant walking the ward, doing more laps with each day (minus the setbacks for chest-drain insertions). It's a good reminder for all of us our bodies are designed for movement, and optimal health means moving as much as the day allows. 
4. Community 
Probably the most important factor in healing, one that I touched on previously, is community. Sandra doesn't use social media (really hates using her iPhone), but I made a Telegram group of our friends, and in addition to helping out with meals, I shared the small triumphs and tribulations of her  days and I read her the many kind posts our friends made.

Sandra is beyond happy to be home, and though the road of recovery ahead is a long one (her surgeon said 3-6 months), we will continue to focus on these four factors and count our blessings. Thankfully, we are incredibly blessed!
Follow Paul at The Rumble Life and on Instagram. 
---